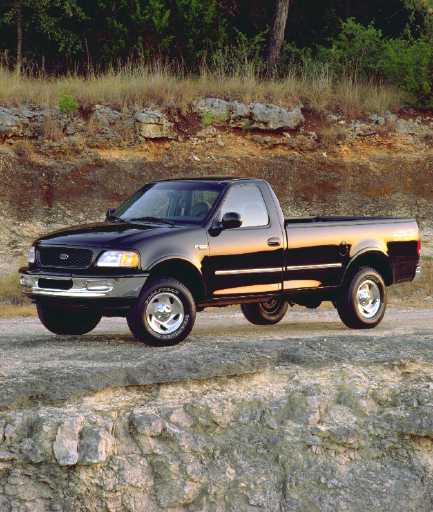 +

Look at that thing.
Pug nosed.
The truck is pretty ugly too.
A lot of commentary has been lavished on the Tundra. For the most part, the hype about the vehicle has been justified- it is most definitely an important vehicle for Toyota and the truck segment of the market. Unfortunately for Toyota, although the hype about the impact of the Tundra has been justified, the Tundra itself is an abject disappointment.
We've been told ad nauseum that this thing was conceived, designed and engineered by Americans for Americans. And that's fine and dandy. Unfortunately, Toyota must have hired all of the reject American F-150, Ram, Sierra and Silverado designers and engineers when it hired for the Tundra.
Looks are subjective. My opinion is truth- the Tundra is ugly in pictures and ugly in person. Things don't get any better once you open the door. Shut it, and the entire door panel inside the truck shudders and actually moves around quite a bit. Reminds me of my dad's old 1985 LeSabre, which is probably what Toyota was going for. At 6 feet tall, I can only reach the easternmost portions of the center console by lifting my ample ass off the seat. The fake silver applique is slathered all over the inside of this thing.
In short, everything apart from the marvelous engine/tranny combo is woefully inadequate and shitty. I'd take a Titan over the Tundra any day of the week. I'd take everything short of a Dodge Ram over the Tundra. In an effort to appease the nonsense jibber jabber of American jingoistic retards who always said the Tundra was too small for a 1/2 ton, Toyota has made a 1/2 ton that's big enough, but nowhere near good enough.